So much fun is to be had at the Corowa Caravan Park!
Kids will love the 2 playgrounds, loads of space to play and ride their bikes,
A swimming pool and also a Kids Room to play in.
Oh and of course, with many families visiting, lots of other kids to play with!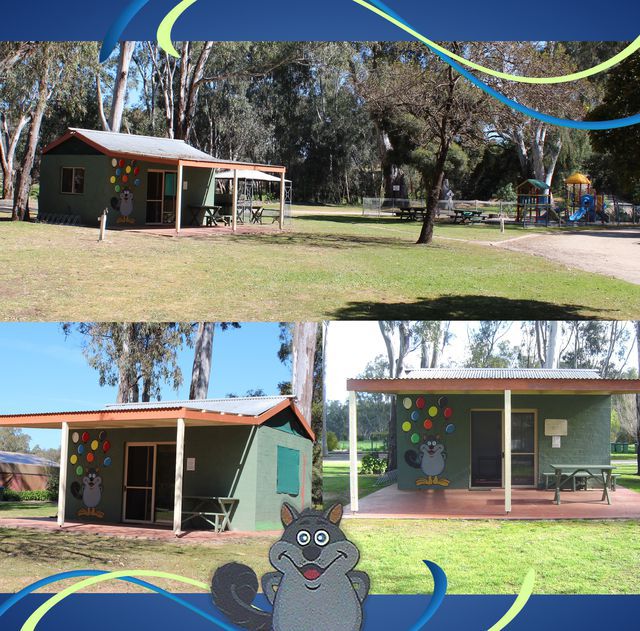 Our Kids Room Has:
- On school holidays we hold a colouring competition daily for all age groups. Winners names are posted on the Kiosk window the following morning and winners are required to go to the office to collect their vouchers that can be spent in the Kiosk.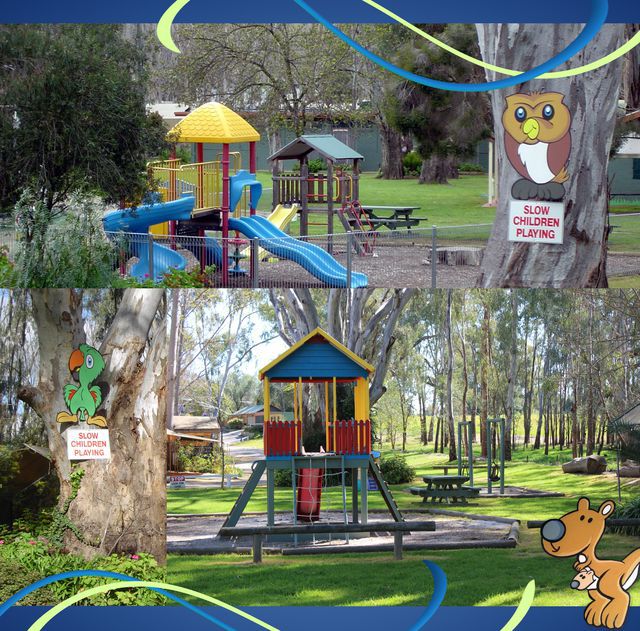 With two Playgrounds to choose from, there is plenty to do at the Corowa Caravan park.
Unsupervised Area.
Both playgrounds have forts with slides and sandpits to play in.
Our central playground near the Kids Room is 3/4 fenced, for safety from cars
and has awesome slides!
Our Back playground ( near the wood shed) also has tyre swings.
We also have a small swing set at the BBQ area near our Cabins.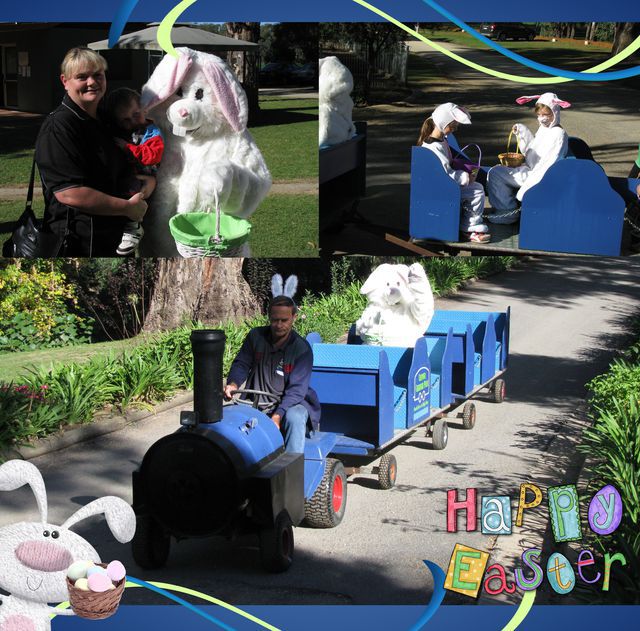 Easter at the Corowa Caravan Park is so much fun!
Easter Bunny arrives in front of the Kids Room on Easter Sunday morning on our train.
Kids get to ride on the train and take photos with Easter Bunny.
Our Bunny helpers give away chocolate Easter Eggs too.
If you stay with us over Easter, be sure to ask at the office for time of train arrival.

Your Safety is very important to us!
Whilst on your bike or walking around the park, please look for cars at all times.
Mums & Dads please keep a lookout for kids at all times.
Bikes are NOT permitted to be ridden after dark.
NO BIKES to be ridden whilst the Easter Train is in use.